EGYPT
On-arrival visa for Bangladeshi citizens is available, but only those who have valid used visas or residence permits from Japan, Canada, Australia, New Zealand, the United States, the United Kingdom and European countries of the Schengen area on their passports are eligible.
The Tourist visa of Egypt is valid for 90 days (from the VISA issue date) for a Single Journey to Egypt for the purpose of Tour / Holidaying / Vacation. Visitors under Tourist Visa are not allowed to accept any unauthorized employment, or attend school, or represent the foreign information media during their stay in Egypt.
Eligibility to Apply for Visa
Basic Eligibility
Any Bangladeshi Nationals are Eligible to Apply for Egypt's Tourist Visa (having a valid MRP / E-Passport with at least 6 months validity) subject to provide some required Documents.
Also Applicant should,
• be a genuine visitor
• have enough funds to support his/her stay and leave
Documents Requirements
Egypt Visa Application Form
Visa application form must be filled and signed by the applicant.
Passport
Original Passport with validity of minimum six months after the intended date of
departure and minimum two blank pages for visa stamp.
Photo Specification
2″ x 2″, recent high definition passport size photo on white background (the photo must be no more than 6 months old)
Proof of Occupation
a. Company registration certificate (original notarized English translated and photocopy of
the original) if the applicant is a first time traveler or a proprietor.
b. Office ID card copy & Visiting cards.
c. Trade License Renewal copy (For Business Persons).
d. Company Letter Pad 2 copy (For Business Persons).
e. NOC/Leave letter (For Service Holder's).
Covering-Letter
Covering Letter from applicant name, designation, Passport Number, purpose and outlining
who will be responsible for the full costs of the trip – travel, accommodation, expenses
etc. Addressed to – The Visa Officer, Embassy of Egypt, Dhaka
Round Trip Air Ticket & Hotel Booking
Round Trip Air Ticket Itinerary & Hotel Booking shall be needed.
Invitation Letter
(If Any)
Forwarding-Letter
a. Forwarding Letter / NOC from the applicant's company authority on the company's letter
head stating applicant's name, designation, passport number, purpose and duration of visit.
b. Visa request letter from the educational institute or student card/evidence of school
enrollment (if student)
Sponsors Financial Documents
a. Company's or Personal Bank Solvency and Statement for last six months mentioning the Bank's name,
Bank's Telephone Number clearly.
b. Salary slip for the last six months. (If Any
Covid 19 Vaccine Certificate
A fully vaccinated certificate is required
Visa Fees & Service Charges
Visa Fee BDT
Processing Time
Total approximate processing time is 8 to 10 working days (Time may vary depending on the applicant's profile and embassy actually processing time)
Country Information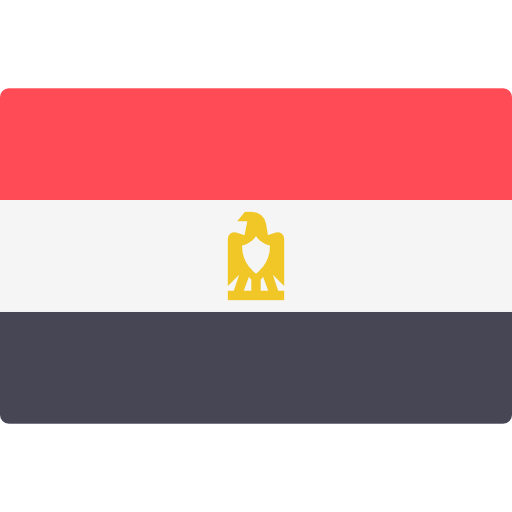 Name
Egypt
Capital
Cairo
Currency
Egyptian pound (E£) (EGP)
Language
Egyptian Arabic
Religion
Islam (official) (90.3%), Christianity (9.6%), Other (0.1%)
Population
102,300,000
Phone Code
+20
Time Zone
UTC+2 (EGY)
Weather
Egypt's climate is dry, hot, and dominated by desert. It has a mild winter season with rain falling along coastal areas, and a hot and dry summer season (May to September). Daytime temperatures vary by season and change with the prevailing winds.
Major Cities
1. Cairo
2. Aswan
3. Luxor
4. Alexandria
5. Sharm El Sheikh
Notes
Egypt officially the Arab Republic of Egypt, is a transcontinental country spanning the northeast corner of Africa and southwest corner of Asia by a land bridge formed by the Sinai Peninsula. It is bordered by the Mediterranean Sea to the north, the Gaza Strip (Palestine) and Israel to the northeast, the Red Sea to the east, Sudan to the south, and Libya to the west. The Gulf of Aqaba in the northeast, whose maximum width is 24 km (15 mi), separates Egypt from Jordan and Saudi Arabia. Cairo is the country's capital and largest city.
Before Departure Requirements
Fully vaccinated certificate (Printed copy).
Fully vaccinated guardians for travelers under 18 years old/ Any proof of child vaccination certificate.
Round Air Tickets printed copy.
Proof of Accommodation.
Original Passport including Visa.
Important Contacts & Links
EMBASSY OF EGYPT IN DHAKA
Address: House no. 9, Road 90 , Gulshan 2
P.O. Box 6017
Dhaka
Bangladesh
Phone: (+880) 2 885 8737 / 8 / 9
Embassy of the People's Republic of Bangladesh, Cairo
Address: Street No. 259, House No. 03, New Maadi, Cairo.
Phone: +2-02-25162808
Email: mission.cairo@mofa.gov.bd