MALAYSIA
The applicant must submit the necessary authentic and valid documents for a Malaysian eVisa through an authorized agent. Once approved by the Embassy of Malaysia, an electronic copy (softcopy) of the Visa will be sent to the Authorized Agent for collection.
The Standard "eVISA for Tourist" is valid for 90 days (from eVISA issue date) for a single journey to Malaysia for the purpose of Tour / Holidaying / Vacation. The Visitor is allowed to stay in Malaysia for no more than 30 consecutive days. Visitors under tourist visas are not allowed to accept any unauthorized employment, attend school, or represent the foreign information media during their stay in Malaysia.
Eligibility to Apply for Visa
Basic Eligibility
Any Bangladeshi Nationals are Eligible to Apply for Malaysian eVISA (having a valid MRP / E-Passport with at least 6 months validity) subject to provide some required Documents.
Also Applicant should,
• be a genuine visitor
• have enough funds to support his/her stay and leave
Documents Requirements
Passport
– Minimum 6 month's validity required
– At least 2 Blank page required
– Old passport required (if any)
Photocopy of Passport
Passport pages that contain personal details and detail of the previous passport, if any
Malaysia Visa Application Form
Visa application form must be filled and signed by the applicant.
Photo Specification
Two recent passport size photographs with white background (Matt Paper) covering the full-face including ears and all hair clearly and without border (Size: 3.5 cm x 5.0 cm). Please do not staple the photographs to the Application Form. Please note, photographs should not be more than 3 months old and should not be used in any of the previous visas.
Sponsors Financial Documents
a. Company's or Personal Bank Solvency and Statement for last six months mentioning the Bank's name, Bank's Telephone Number clearly.
b. Pay slip of the last six months. (If Any)
Forwarding-Letter
Forwarding Letter / NOC from the applicant's company authority on the company's letterhead stating applicant's name, designation, passport number, purpose and duration of visa
Proof of Occupation
a. Visa request letter from the applicant and a No Objection Certificate (NOC) from Employer.
b. Office ID card / Visiting Card.
c. BMDC certificate or letter from hospital if the applicant is a Doctor.
d. A Bar Council Certificate or letter from a law firm if the applicant is a lawyer.
e. A recommendation letter from the school / university or student card /evidence of school / university enrolment) if the applicant is a student.
f. Salary accounts Bank Statement (preferably) / Pay Slip / Salary Certificate are required for service holders.
g. Trade license (original notarized English translation and photocopy of the original trade license required) for proprietorship business, Memorandum of Article for limited company if the applicant's name is not mentioned in the trade license.
h. Copy of Company Pad.
Covering-Letter
A covering letter stating the purpose of visit and itinerary.
MySejahtera APP Registration
Download and activate My Sejahtera mobile app from Play Store or App Store. Obtain the travel pass by filling up the necessary information and submit the pass to the authorized agent.
Ticket Itinerary & Hotel Reservation
A copy of the round air ticket and Hotel Booking are needed.
Others
Marriage certificate, birth certificate of children, death certificate of spouse, if applicable
Covid 19 Vaccine Certificate
Fully Vaccinated Certificate is required.
Visa Fees & Service Charges
Visa fee and Processing fee BDT 7,000
Processing Time
Total approximate processing time is 5 to 7 working days (Time may vary depending on applicant's profile and embassy actually processing time).
Country Information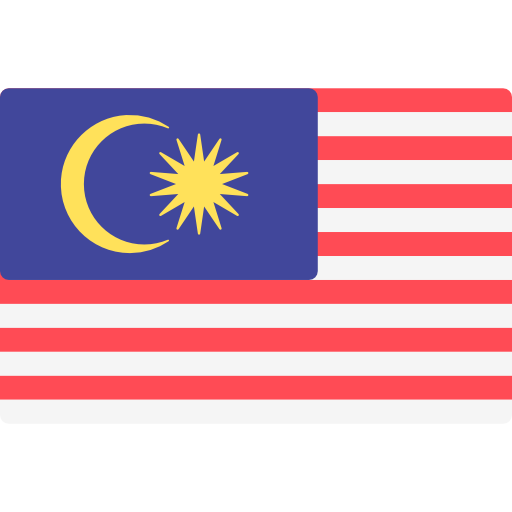 Name

MALAYSIA

Capital
Kuala Lumpur
Currency
Ringgit (RM) (MYR)
Language
Malaysian
Religion
61.3% Islam (official), 19.8% Buddhism, 9.2% Christianity, 6.3% Hinduism, 3.4% Chinese folk, 0.7% Unknown, 0.5% Others
Population
32,776,194
Phone Code
+60
Time Zone
UTC+8 (MST)
Weather
Malaysia enjoys tropical weather year round however due to its proximity to water the climate is often quite humid. Despite this, the weather is never too hot and temperatures range from a mild 20°C to 30°C average throughout the year; however the highlands experience cooler temperature
Major Cities
1 Kuala Lumpur
2 George Town of Penang
3 Ipoh
4 Johor Bahru
5 Malacca City
6 Kota Kinabalu
7 Kuantan
8 Alor Setar
9 Tawau
10 Sandakan
Notes
Malaysia is a Southeast Asian country occupying parts of the Malay Peninsula and the island of Borneo. It's known for its beaches, rainforests and mix of Malay, Chinese, Indian and European cultural influences. The capital, Kuala Lumpur, is home to colonial buildings, busy shopping districts such as Bukit Bintang and skyscrapers such as the iconic, 451m-tall Petronas Twin Towers.
Before Departure Requirements
Fully vaccinated certificate (Printed).
Fully vaccinated guardians for travelers under 18 years old / Any proof of child vaccination certificate.
Download & Install MySejahtera App for contact tracing, and complete MySejahtera Travel form.
Round Air Tickets printed copy.
Proof of Accommodation.
Original Passport including Visa.
eVisa printed Copy (If there is eVisa).
Important Contacts & Links
High Commission of Malaysia – Dhaka Office
Address: House No. 19 Road No. 6,
Baridhara Diplomatic Enclave
Dhaka
Phone: +88 018 4708 2528
Office Hours: 8.30 a.m – 4.30 p.m
Bangladesh High Commission – Kuala Lumpur Office
Address: No. 5B & 5C (Lot No. 9 & 10), Jalan Sultan Yahya Petra, 54100 Kuala Lumpur, Malaysia
Phone: +60326040949
Email: mission.kualalumpur@mofa.gov.bd