SINGAPORE
The applicant must submit the necessary authentic and valid documents for a "Singapore eVisa" through an authorized agent. Once approved by the Immigration Department of Singapore, an electronic copy (softcopy) of the Visa will be sent to the Applicant's Email.
The Standard "eVISA for Tourist" is valid for 90 days (from VISA issue date) for a Single Journey to Singapore for the purpose of Tour / Holidaying / Vacation. The Visitor is allowed to stay in Singapore for no more than 30 consecutive days. Visitors under Tourist Visa are not allowed to accept any unauthorized employment, or attend school, or represent the foreign information media during their stay in Singapore.
Eligibility to Apply for Visa
Basic Eligibility
Any Bangladeshi Nationals are Eligible to Apply for Singapore eVISA (having a valid MRP / E-Passport with at least 6 months validity) subject to provide some required Documents.
Also Applicant should,
• be a genuine visitor
• have enough funds to support his/her stay and leave
Documents Requirements
Passport
– Minimum 6 month's validity required
– At least 2 Blank page required
– Old passport required (if any)
Singapore Visa Application Form
2 sets of Visa Application Form (Form 14A) that are completely filled in with block letters and signed by the applicant.
Photo Specification
2 copies of recent (not older than 6 months) passport-size photo (white background on matt-paper).
Invitation
Invitation at "V39" format with invitee information.
Proof of Occupation
a. Visa request letter from the applicant and a No Objection Certificate (NOC) from the employer.
b. Office ID card / Visiting Card.
c. BMDC certificate or letter from the hospital if the applicant is a Doctor,
d. A Bar Council Certificate or letter from a law firm if the applicant is a lawyer.
e. Student ID card/Pay slip of tuition fee (if children accompanying with the guest).
f. Salary account's bank statement (preferably)/Pay Slip/Salary Certificate is required for service holders.
g. Trade license (original notarized english translated and photocopy of the original trade license required) for business person.
h. Memorandum of Article for limited company if the applicant's name is not mentioned in the trade license.
Covid 19 Vaccine Certificate
A fully Vaccinated Certificate is required.
Covering-Letter
Covering Letter from applicant name, designation, Passport Number, purpose and outlining who will be responsible for the full costs of the trip – travel, accommodation, expenses, etc. Addressed to – The Visa Officer, Embassy of Singapore, Dhaka.
Sponsor's Financial Proof
Original bank statement and solvency certificate (at least for 6 months with minimum balance Tk. 1,00,000 for single and Tk. 2,50,000 for family.
Visa Fees & Service Charges
BDT 5000 (Without Letter of invitation)
Processing Time
5 to 7 working days required, but it can be more delayed for any unavoidable situation.
Country Information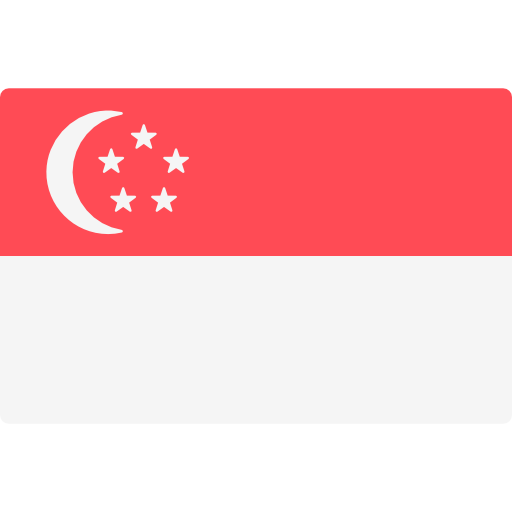 Name

Republic of Singapore

Capital
Singapore
Currency
Singapore dollar (S$) (SGD)
Language
English, Malay, Mandarin,Tamil
Religion
31.1% Buddhism, 20.0% No religion, 18.9% Christianity, 15.6% Islam, 8.8% Taoism, 5.0% Hinduism, 0.6% Others
Population
5,686,000
Phone Code
+65
Time Zone
UTC+8 (Singapore Standard Time)
Weather
The weather is warm and humid all year round. Due to its geographical location and maritime exposure, Singapore's climate is characterized by uniform temperature and pressure, high humidity and abundant rainfall. The average temperature is between 25 degrees Celsius and 31 degrees Celsius.
Major Cities
1. Orchard Road
2. Resorts World Sentosa
3. Clarke Quay
4. Raffles Hotel
5. Gardens by the Bay
6. Singapore Botanic Gardens
7. Night Safari
8. Buddha Tooth Relic Temple
9. Singapore Flyer
10. Marina Bay Sands
Notes
Singapore, officially the Republic of Singapore, is a sovereign island city-state in maritime Southeast Asia.
Before Departure Requirements
Fully vaccinated certificate (Printed).
Fully vaccinated guardians for travelers under 18 years old.
Round Air Tickets printed copy.
eVisa printed Copy.
Important Contacts & Links
Consulate of the Republic of Singapore – Dhaka office
Address: Ventura Avenue, 5th floor,
8/B Gulshan Avenue,(Bir Uttam Mir Showkat Sharak)
Dhaka 1212,
Bangladesh
Phone: +880 2 222 280 404
Email: singcon_dha@mfa.sg
Office Hours: Sun – Thurs
9.00 am to 5.00 pm
Bangladesh High Commission – Singapore office
Address: 19 Keppel Road, Jit Poh Building
Singapore 089058
Phone: +656255 0075/66610270
Email: mission.singapore@mofa.gov.bd